In early June Intel launched new processors with fully unlocked multiple. The Core i7-4790K and i5-4690K "Devil's Canyon" processors feature faster stock clocks and several improvements over its Haswell predecessor. Not long ago OCDrift has published the review of the flagship i7-4790K and now is the time to take a closer look at the cheaper variant, namely the Pentium G3258 Anniversary Edition.
As the name suggested, the Pentium G3258 is released to celebrate the 20th anniversary of the first Pentium processor. The Pentium G3258 is a dual-core processor based on Haswell architecture which comes with an unlocked multiplier therefore provides high overclocking potential. Retailing at a relatively low price tag of RM 230, the Pentium G3258 Anniversary Edition is definitely an interesting model for overclocking enthusiasts on a very tight budget. Let's check out what it has to offer!
Product Link: http://ark.intel.com/products/82723/Intel-Pentium-Processor-G3258-3M-Cache-3_20-GHz
Suggested Retail Price: RM 230
Specifications
The Pentium G3258 Anniversary Edition is specified to operate at a clock frequency of 3.2GHz. It lacks of Hyper-threading technology thus running on two cores and two threads. The integrated Intel HD Graphics is clocked at a base frequency of 350MHz and max out at 1250MHz. As it is a dual-core processor the Pentium G3258 Anniversary Edition has a 53W TDP which should be friendly for air cooling overclocking.
CPU-Z information of Pentium G3258 Anniversary Edition
The Processor
The top side of the Pentium G3258 Anniversary Edition you can see that the integrated heat spreader (IHS) is printed with some information of the model, clock speed, and batch code.
Flipping the processor over you can see that the capacitors and the 1150 pins are well soldered across the PCB.
Test Setup
For benchmark purpose OCDrift used various software and game titles to compare the performance of each system. Each system was tested according to their specified clock speeds. We also overclocked the processors 4.6GHz and run the benchmarks. At the same time, we picked a Samsung-based memory kit, namely the G.Skill TridentX rated at 2666MHz 10-12-12-25-1T, simply because of its efficiency in performance. For game benchmarks we decided to use ASUS ROG Matrix R9-290X Platinum graphics card to handle the Metro Last Light and Bioshock Infinite games. To keep the temperature as low as possible, we used our beloved custom watercooling kit which is powered by a pair of triple-fan radiators.
The game benchmark settings used are listed in the table above.
Synthetic Benchmarks
Game Benchmarks
The game titles selected demand GPU power over CPU power therefore in each test the difference is rather marginal. Out of the box, the Pentium G3258 Anniversary Edition performed behind all other more expensive predecessors. Overclocking to 4.6GHz boost the performance of the processor to a higher level.
In Bioshock Infinite, the overclocked Pentium matched the results of Haswell and Devil's Canyon counterparts and beat the Ivy Bridge by a marginal score.
Metro Last Light is a CPU-intensive game title which prefer fast processors and multithreading. The overclocked Pentium only reduced the the performance gaps between the processors but still lag behind all other processors in the race.
OverClocking & Temperature
After concluding our overclocking adventure on the Devil's Canyon in our i7-4790K review, now it's time to push the Pentium G3258 Anniversary Edition to its limit. Basically the overclocking method is identical to that of the Devil's Canyon processor which involves BCLK and multiplier overclocking methods with multiple CPU straps ie. 100, 125, 200 to choose.
First and foremost, we carried out a quick test to investigate the voltage and temperature scaling of the Pentium G3258 Anniversary Edition under liquid cooling. Cinebench R15 rendering software was used to stress the dual-core processor to maximum level. We then recorded the core temperatures using RealTemp. The ambient temperature during the testing was 33°C, in none air conditioned room.
Voltage and Temperature Scaling
After studying the voltage and temperature scaling of our processor, we've decided that the maximum stable CPU clock speed for 24/7 was 4.6GHz at 1.488v. Here's the settings that we used in the BIOS settings of our beloved ASUS Maximus VI Extreme motherboard:
AI Overclock Tuner: Manual
CPU BCLK: 100.00MHz
CPU Core Ratio (multiplier): 46x for both cores
DRAM Frequency: 2666MHz
DRAM Timing: 10-12-12-25-1T-128
DRAM Maximum Tweak: Mode 2
CPU Core Voltage: 1.46875v
CPU Spread Spectrum: Disabled
CPU Load-line Calibration: Level 8 (Highest)
Enhanced Intel SpeedStep Technology (EIST): Disabled
CPU C States: Disabled
Below are the screenshots of BIOS settings made:
Pentium G3258 Anniversary Edition OC @ 4.6GHz
To confirm its stability we run AIDA64 Stability Test for around 30 minutes and monitored the temperatures with RealTemp. The Pentium G3258 Anniversary Edition overclocked at 4.6GHz took 1.488v of voltage and produced an average load core temperature of 78°C. This is a 43.75% overclock from a RM 230 processor which is quite impressive.
We ended our overclocking journey with a suicide overclock of 4.8GHz with a massive voltage of 1.75v through OS with the help of ASUS TurboVCore overclocking utility. It was a quick test but we still managed to take a snapshot of the CPU-Z as a proof. To be honest, it's below our expectation and we are looking for more of something like 5GHz. Of course we are looking forward to get a better chip in retail edition.
Pentium G3258 Anniversary Edition OC @ 4.8GHz
Memory OverClocking
When it comes to memory overclocking, it's the next level of overclocking that requires a lot of experience and knowledge. Besides that, you need a good motherboard, memory kit as well as a CPU with a strong integrated memory controller (IMC). Thanks to Haswell architecture, the Pentium G3258 Anniversary Edition continues the tradition of having a strong IMC built in the chip. We managed to overclock the single-sided Hynix-MFR to 3000MHz at 11-14-13-35-1T timing from 3000MHz 12-14-14-35-2T. Besides that, we managed to overclock the Samsung kit to 2800MHz 9-12-12-25-1T from 2666MHz 10-12-12-31-2T.
 Hynix-MFR IC RAM: Apacer ARES 3000C12 2 X 4GB @ 3000MHz 11-14-13-35-1T
Samsung IC RAM: G.Skill TridentX 2666C10 2 X 4GB @ 2800MHz 9-12-12-25-1T
Take note that the scores could be done more efficient with further tweaking and optimizations.
Thoughts & Verdicts
The Intel Pentium G3258 Anniversary Edition is a very interesting processor on the paper because of its affordable price tag and great overclocking potential. The only drawback is it that it comes with only two cores and lacks of Hyper-threading technology which makes the processor lag behind in our synthetic benchmarks. But of course we can't complain more about this due to the fact that the processor comes with a relatively low price point.
Good thing is the Pentium G3258 Anniversary Edition comes with a fully unlocked multiplier, which means that overclocking opportunity is always possible. Overclocking this processor will bring a new level of performance to keep up with competitions. On our side of overclocking experience, we managed to get 4.6GHz clock speed out of this Pentium processor from 3.2GHz. A 43.75% overclock for a cheap processor is quite impressive. Although 5GHz is not achievable doesn't mean that it is a bad processor generally. Perhaps it's just the matter of our sample is not that kind of overclocking gem that prevents it to go higher.
On the bright side while the Pentium G3258 Anniversary Edition comes with only two cores, it was still able to handle itself in the gaming environment. Although out of the box lag behind more expensive processors, overclocking the Pentium will reduce the performance gaps between these processors. Temperature wise, the processor is extremely cool thanks to the low TDP.
In the end, the Intel Pentium G3258 Anniversary Edition is a good processor to begin with if you're in the way of stepping into the overclocking world. Retailing at just RM 230, it is definitely the perfect processor for a budget gaming and overclocking rig!
Performance: 4/5
Materials: 5/5
Specifications: 4/5
Appearance: 5/5
Performance/Price Value: 5/5
Pros:
+ Best value for money
+ Unlocked multiplier that allows overclocking
+ Excellent memory overclocking
+ Sufficient for everyday use
+ Good temperature
+ Compatible with 9- and 8-series motherboards
Cons:
- Dual cores limits performance of multithreaded applications
- Draw of luck in getting a good overclocking chip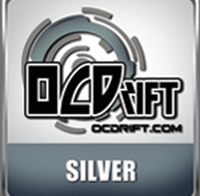 Intel Pentium G3258 Anniversary Edition received Silver Award from OCDrift.com
Disclaimer: OCDrift.com gives out our own award based on the Hardware Performance, OverClocking Ability, Innovation, and Value as determined by the reviewer

One of the most respected OverClocker here in Malaysia with vast knowledge in Motherboard, Graphics Card and Memory. The nick "owikh84" is not only well known in local tech sites but also international forums such as XtremeSystems.org, Overclock.net and so on.