Recently ASUS introduced a new product family of gaming devices named STRIX. STRIX is an ancient Greek word for owl, which can be portrayed as a silent hunter in the jungle or paddy field. This is synonym to the graphics card that we are going to review today, the ASUS STRIX GTX 780 OC 6GB featuring a completely silent cooling solution.
The ASUS STRIX GTX 780 OC 6GB comes equipped with DirectCU II cooler paired with 0dB Fan Technology in which the fans would be completely turned off when there is no gaming activity. The GeForce GTX 780 might not be as new as its successor, the GTX 780 Ti, but ASUS decided to give it a second chance by offering a fully customized GTX 780 PCB featuring 10-phase power design along with high quality Super Alloy Power components in pursuit for higher overclocking potential.
Besides that, realizing that more and more modern game titles released in the market requiring quite a huge load of resources, ASUS decided to double up the VRAM of the GTX 780 to 6GB GDDR5. Game titles like the Watch Dogs should literally get the benefit of it. The high VRAM capacity also suggested that the STRIX GTX 780 OC 6GB would be an ideal choice for those who are planning to jump onto the 4K gaming bandwagon.
In this review, we will be taking a looking at the performance of this graphics card and of course, its overclocking capabilities.
Product Link: http://www.asus.com/Graphics_Cards/STRIXGTX780OC6GD5/
Suggested Retail Price: RM 2,149
Specifications
GPU-Z Information
On the paper, the ASUS STRIX GTX 780 OC 6GB looks powerful. Like reference GeForce GTX 780, it features 2304 stream processors, 48 ROPs, 384-bit memory bus, as well as NVIDIA's GPU Boost 2.0 technology. Itis factory overclocked and specified to run at a base clock of 889 MHz, a boost clock of 941MHz. In comparison, a reference GeForce GTX 780 runs at 863MHz of base clock, 900MHz boost. This means that the STRIX GTX 780 OC 6GB has around 4.5% overclock on the base clock, so by rights you should be getting a slight performance boost as compared to other models that are running at reference clocks. On the other hand, ASUS decided to use the stock VRAM frequency of 1502MHz or 6008MHz effective. But don't worry because this graphics card comes with Hynix-based VRAM IC which is known for its excellent overclocking ability.
Unboxing
The retail packaging of the ASUS STRIX GTX 780 6GB OC looks very similar to the DirectCU II OC models, which features a three-claw design. The product name of "STRIX OC Edition" is located on the top right of the box along with the tagline of "DirectCU II: 20% Cooler. Silent Gaming" followed by a beautiful diagram showing a breakdown of the famous DirectCU II cooling solution. Across the bottom of the box you can see several labels indicating that the graphics card features 6GB GDDR5 memory, 0dB Fan Technology, DIGI+ VRM and Super Alloy Power design, and GPU Tweak overclocking utility.
On the back of the box, ASUS explains further about the key features of the STRIX GTX 780 OC 6GB and its video display inputs and outputs. On the bottom right corner of the box we can see that the graphics card comes with 3 years limited warranty, which is similar to any graphics card models offered by ASUS.
The scope of delivery of the accessories is pretty standard. You get a dual 6-pin PCIe to 8-pin PCie Y-power adapter, a flexible ASUS SLI cable, a DVI-to-VGA adapter, a quick setup guide and the driver/ utility disk.
Measuring 11.3" X 5.8″ X 1.7″ in dimensions, the first thing that you will notice is that the ASUS STRIX GTX 780 OC 6GB comes a pair of 90 mm fans, each has a sticker at the center that looked like owl's eyes and the blades mimicking its brows. The DirectCU II cooler implements the 0dB Fan technology which means that both fans will be turned off if the GPU temperature is under 65 °C, keeping the graphics card silent during 2D events. Once heavy load activity takes place and hitting 65 °C, the fan will start spinning but still bearable to ears.
The graphics card draws power from an 8-pin and a 6-pin power connectors.
There is a pair of SLI connectors along the top of the PCB for multi-GPU configurations.
The ASUS STRIX GTX 780 OC 6GB  has a total of four video display interfaces which includes a pair of DVI ports, a HDMI port and a normal sized DisplayPort.
The black anodized aluminum backplate's helps to protect some of the components on the rear of the graphics card and at the same time provides extra rigidity to the PCB.
Next up, we dismantled the DirectCU II cooler to examine what are included under the hood.
The DirectCU II cooler offers a massive radiator featuring Vapor Chamber design which dissipates heat more efficient than regular cooling solutions. There are a total of five heat pipes connected to the radiator, but only three of them are touching the GPU.
Moving towards to the PCB itself, the NVIDIA's GK110 GPU chip sits at the middle of the PCB. As mentioned earlier, the non-reference PCB features a 10-phase DIGI+ VRM power design with Super Alloy Power technology that's supposed to supply a stable power delivery during overclocking session.
ASUS used Hynix-AFR GDDR5 memory ICs on this graphics card, which averagely overclock better than Elpida chips.
Test Setup
The Intel Core i7-4770K processor was overclocked to 4.625 GHz while all the graphics cards used were operating at stock clocks and stock cooler on air cooling. The room temperature was around 31°C throughout the benchmarks.
The settings for in-game benchmarks are listed in the table above.
Software & Tools
ASUS GPU Tweak - an overclocking tool with GPU and memory tuning, overvolting, GPU load-line calibration and VRM frequency tuning, allowing for the most extensive control and adjustment parameters for maximum overclocking potential.
ASUS GPU Tweak Streaming - allows you to share on-screen action in real-time. Add scrolling text, pictures, and webcam images to the streaming window easily.
Synthetic Benchmarks
Game Benchmarks
OverClocking
The ASUS STRIX GTX 780 OC 6GB comes clocked at 889MHz on the base, 941MHz boost and 1502 MHz (6008 MHz effective) on the Hynix-AFR GDDR5 memory ICs. In real gaming environment, the actual GPU clock is 993MHz. With a supplied voltage of 1.200V, we were able to push the NVIDIA GK110 GPU to a healthy overclock of 1128MHz (1180MHz boost) and 1898MHz (7592MHz effective) on the memory. The maximum real clock for the GPU was actually 1267MHz.In summary, these translate to around 27% and 26% overclocks for the GPU and VRAM, respectively. In 3DMark Fire Strike benchmark, this overclock improved the graphics score by around 27%. With the fans spun at full speed, the load GPU temperature just hit 66°C maximum, which is quite impressive.
Temperature
With the 0dB Fan technology, the fans will remain off as long as the GPU temperature doesn't exceed 65°C. In this test we used FurMark GPU Stress Test to check the maximum GPU temperature recorded in worst case scenario. The outcome of the result was impressive, the DirectCU II cooler managed to keep the GPU at 72°C maximum even the fans were not running at full speed (58%, 1779RPM maximum). The noise emitted was not loud at all. However, I found that the idle temperature to be around 10°C higher than other graphics cards in the competition, but doesn't seem like it's going to harm the graphics card.
Thoughts & Verdicts
The STRIX GTX 780 OC 6GB is no doubt, a welcomed addition to ASUS' product lines. This new product family sits between the ROG Matrix and DirectCU II series of graphics cards. It will be a cheaper solution to the ROG series if you don't want the extra extreme overclocking features that you might not be using. Featuring 0dB Fan Technology, the STRIX will provide a totally silent operation when there is no heavy load activity running. The fans will stay off until GPU temperature goes beyond 65°C. In our FurMark GPU Stress Test, the fans kept the GPU temperature at 72°C maximum, which is not bad for a silent cooling solution. The only drawback when it comes to zero-fan-spinning design is that the idle temperature would be higher than regular design.
Overall, the ASUS STRIX GTX 780 OC 6GB performs almost on par with the GTX Titan but beaten by the higher overclocked ASUS ROG POSEIDON GTX 780 and GALAXY GTX 780 HOF, which are more expensive than the STRIX. The STRIX GTX 780  OC 6GB was able handle most of the modern games at 2560 x 1600 resolution and maximum quality settings. Our benchmarks showed that the extra VRAM doesn't really help anything in 1600p resolution gaming. We didn't see any noticeable performance improvement including the Watch Dogs game. Retailing at RM 2,149, I don't see why you should not consider top up a little bit to get the GTX 780 Ti. A quick check showed that you could find a ZOTAC GTX 780 Ti 3GB AMP! Edition for just RM 2,299 in the market. The GTX 780 Ti uses the same GK110 GPU and has 3GB of GDDR5 memory, but it has a full fletched 2880 stream processors as compared to 2304 offered by the GTX 780. The GTX 780 Ti has higher horsepower and frame buffer to cater for 1600p or 4K gaming.
During our overclocking tests, we managed to push the GPU clock to a maximum boost frequency of about 1267MHz and 1898MHz (7592MHz effective) on the memory. Not bad at all and still have plenty of overclocking headroom if it is given a modded BIOS with higher voltage limit.
The ASUS STRIX GTX 780  OC 6GB is not cheap, in fact it is around RM 300-400 more expensive than any regular GTX 780 3GB available in the market. Paired with silent cooling solution, it is good for those who are looking to build a silent gaming rig. If you could find it for a lower price, this beautiful graphics card is worth considering.
Performance: 4/5
Materials: 5/5
Specifications: 4/5
Appearance: 5/5
Performance/Price Value: 4/5
Pros:
+ Factory overclocked GPU
+ Excellent overclocking potential
+ High quality components and solid build
+ Beautiful design
+ DirectCU II cooler with 0dB Fan Technology provides good temperature even under heavy gaming and super quiet
Cons:
Price could be lower
Overvolting is capped by NVIDIA's power limit policy
6GB VRAM doesn't show a significant performance boost over 3GB
No game bundle
GPU Tweak is not working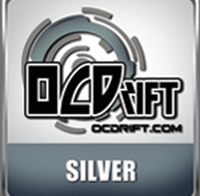 ASUS STRIX GTX 780 OC 6GB received Silver Award from OCDrift.com
Disclaimer: OCDrift.com gives out our own award based on the Hardware Performance, OverClocking Ability, Innovation, and Value as determined by the reviewer

One of the most respected OverClocker here in Malaysia with vast knowledge in Motherboard, Graphics Card and Memory. The nick "owikh84" is not only well known in local tech sites but also international forums such as XtremeSystems.org, Overclock.net and so on.